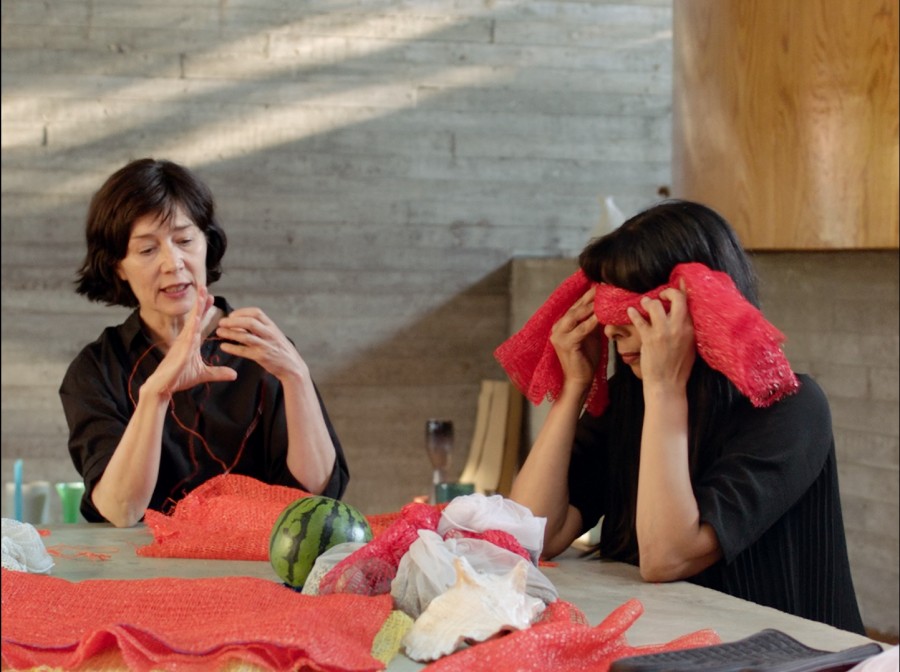 A PROJECT BY LATIFA LAÂBISSI & MANON DE BOER

Artist Manon de Boer and choreographer Latifa Laâbissi meet in 2015 during a workshop around the influence of Oskar Schlemmer and the fluidity of working across media and different artistic languages. For both, pluridisciplinarity is essential to their work. They decide to deepen their collaboration in a deliberately dilated, stretched temporality, and in diversified work contexts like itinerant conversations, memories of reading and gardening, correspondence and collages. Their dialogue steps out from result-driven processes, steady rhythms and prefigured calendars. Both de Boer and Laâbissi have consolidated trajectories and working methods and saw in their collaboration an occasion to challenge inertia and function differently. In this way, and over time, they are building a common corpus of images, a mental map that they activate and explore, questioning each other's discipline and advancing into a priori unknown territory.
The project Qui parle? / Wie spreekt? puts the voice at the fore front. It questions the voice's timbre, language and accent.
Dans Ghost Party (2), Manon de Boer and Latifa Laâbissi créent de petites fictions avec vases, pierres et d'autres matériaux, en donnant leur voix aux textes de "fantômes" de leurs généalogies partagées, tels que Marguerite Duras, Serge Daney, Casey et Eduardo Viveiros de Castro. Dans cette polyphonie de voix et d'accents, leurs êtres se mêlent à d'autres, questionnant subtilement la politique du langage et de l'identité. Performance, art visuel et cinéma sont malicieusement entremêlés. Dans cette forme hétérogène, les voix, les corps et les objets apparaissent chaque fois sous une lumière différente, soulignant ainsi le thème fondamental de la transformation et de la création.