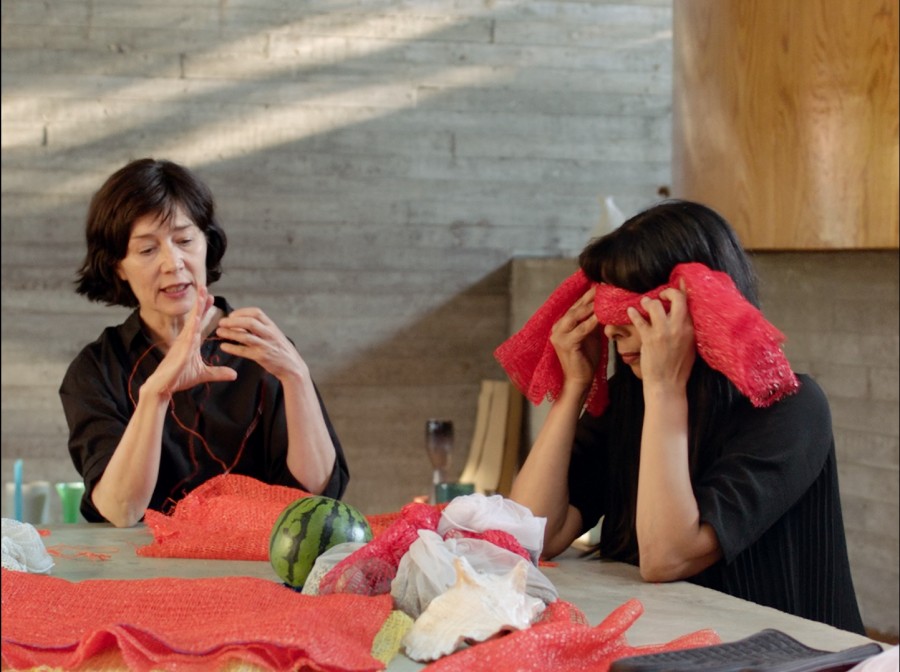 A FILM BY LATIFA LAÂBISSI & MANON DE BOER
Since 2015 artist-filmmaker Manon de Boer and choreographer-dancer Latifa Laâbissi have been in continuous dialogue about the numerous voices that inhabit their thinking and bodies. During a long process of exchange and 'cannibalizing', a performance Ghost Party (1) as well as a film Ghost Party (2) were created.
In Ghost Party (2), De Boer and Laâbissi create little fictions with vases, stones and other materials, while giving voice to texts of 'ghosts' from their shared genealogies, like Marguerite Duras, Serge Daney, Casey and Eduardo Viveiros de Castro. In this polyphony of voices and accents their beings blend with others, subtly questioning the politics of language and identity.
Performance, visual art and cinema are playfully interwoven in Ghost Party (2). In this heterogenic form the voices, the bodies and objects each time appear in a different light, thus underlining the fundamental theme of transmutation and creation.
Blindsight is an extensive sound installation which Manon de Boer made in dialogue with Latifa Laâbissi and Laszlo Umbreit. The starting point of Blindsight is the dialogues and ambient sound of Ghost Party (2).